"Enjoy the little things, for one day you may look back and realise they were the big things."
– Robert Brault
The love-project of Singapore-based writer, stylist, and essential oil trader, Alli Sim, Mmerci Encore is a creative platform that celebrates the simple pleasures that make life worth living.
Mmerci Encore is a play on the French phrase, 'Merci encore', or 'Thanks again', because happiness stems from gratitude and the simple act of giving thanks, even for the little things. Above all, Mmerci Encore is about beauty in all its forms.
email mmerciencore[at]gmail[dot]com | instagram | twitter
Mmerci Encore
Promote your Page too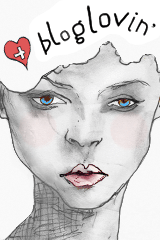 COPYRIGHT © Mmerci Encore
By viewing this site, you accept the Terms and Conditions of Mmerci Encore. All creative content including logo and its watermark flourish is property of the Mmerci Encore collective. Every effort is taken to ensure images and other creative material are properly attributed to their sources. The opinions expressed within this platform are those of the author, and do not reflect in any way those of the institutions to which she is affiliated. Additionally, the information on beauty and complementary health and wellness  on this site is for entertainment purposes only. It is not intended nor implied to be a substitute for professional medical advice. The reader should always consult his or her healthcare provider to determine the appropriateness of the information for their own situation or if they have any questions regarding a medical condition or treatment plan.